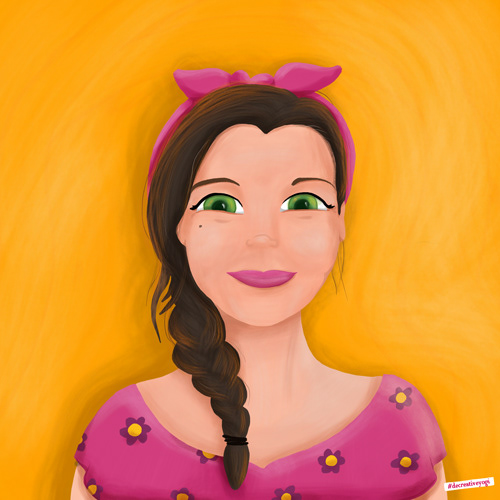 Hello, my name is Cindy...
I'm a freelance illustrator, yoga teacher and a massage therapist. I guess it seems like i can't make a choice and that might be right. I'm fourty-something and i'm still creating the life that fits me best. 

I grew up in a small village in Zeeland, the Netherlands but moved about 33 times. From Zierikzee to Renesse, Rotterdam, Delft, The Hague, Aruba (still don't know why i didn't stay), Amsterdam and finally Zoetermeer. I studied a lot (especially yoga) but the illustration part is all self-taught. Life seems to have it's own agenda for me, it keeps sending me towards creativity.

I have worked for many companies like Fable Factory B.V., Youth and the City, Efteling, 125 Procent, iRocket Ventures, Campai B.V., Enjoy & Deploy B.V., Fraude Helpdesk, Orange Clover, The Kids Club, IkBenFlex, SurfKaravaan, VIP Dog Park, Albert Heijn and more... 
I'm also a mother of two kids (and two Greek street cats) and love to read, doing and teaching yoga, take long walks through nature and go on adventure with our Volkswagen LT31 camper. 

If you like to know more about me, scroll through my social pages or just email me:
cindy@studio-me.nl

My phonenumber is: +31 (0)641502009